Lawrence Edward Oliver Forsyth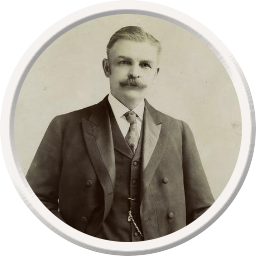 Born in 1885 to Edward and Mary Forsyth, rose from a humble beginning in Toledo, Ohio to attend a year of schooling at Cincinnati College before using key family relations to gain entry to West Point. After graduation, Lawrence was provided a spot in the Corps of Engineers and served for two years under Major William Sobert in the Atlantic Division while helping to dig the Panama Canal.
An avid chess player and Owls member, Lawrence has strange dreams which take him to far off places, ones he desperately tries to keep quiet about. His involvement with the troupe centers around navigation, protector, and all around salt of the earth perspective.
Lillian Lane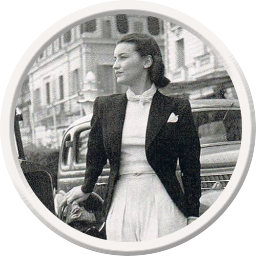 Lillian "Lilly" Lane was born to Matthew and Laura Lane of the prestigious Lane family. Coming from the highest tier of American society, Lillian enjoyed the very best of everything growing up outside Philadelphia at her family's estate. While slight of stature, Lillian never lets it get the better of her in social situations, using her well-trained wit and sharp tongue to cut a clear path for herself and her fellow investigators.
A graduate of Miskatonic University, Lillian studied art and unearthed a secret ghoul lair in her collegiate career, a fact she's kept from her family all these years. A young woman who loves travel and art, her involvement with the investigation stems from a key connection to Jackson Elias who helped her through a difficult period with key occult advice.
Jack Doyle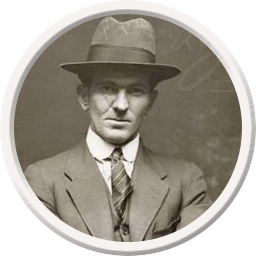 A World War I veteran and former Chicago Police officer, Jack Doyle's face echoes the scars his soul continues to carry. Still in his early 30s, Jack chose a life of private investigations when the reality of Chicago Police Department turned his stomach. Partnering with Michael De Gracy, the two led a small but growing firm – until his partner ended up on the wrong end of several long knives.
As a family man, Doyle's sense of right and wrong were molded his poor Irish upbringing on Chicago's south side. His family and Catholic faith helped see him through the post-war years and along the path which landed him in the middle of a double murder investigation – where he joins our story.
Sigmund Tattenbach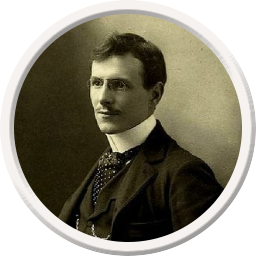 Born in 1891 in Germany, Sigmund's first memories were marred by the death of his sister, Olga, who fell through an icy pond at the age of 6 and died of pneumonia. Using his desire to help others, Sigmund used her memory to guide him through medical school before serving on the German side in war. Even though his family came from the aristocracy, they were not spared when the Kaiser made the call for troops, leading to the death of his older brother Franz in 1916.
Post-war Germany left Sigmund questioning his leaders and his family, and he broke with them to join the German Revolution where he was wounded during a demonstration. Disavowed and eager to leave the fighting behind, Sigmund traveled to America where he started a practice on Chicago's south side. The investigators rely on Sigmund for his medical expertise of the body and mind, which he is all too willing to provide.
Meave O'Shea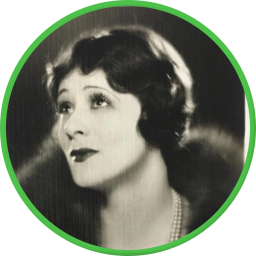 Jazz club singer, occultist, loner – all words which could sum up the mysterious Meave O'Shea. A gifted and eager learner, Meave's love of knowledge was passed down to her by her father, Neil, who worked as a dentist but always seemed to have a collection of books around the house. As the years wore on, Neil's studies became more and more interesting to Meave, who looked for refuge from her mother's mental illnesses. One way Meave found to reach outside of herself was her gift for song, which she worked into a steady income as the Jazz Age blossomed in Chicago.
A true seeker at heart, Meave's role in the investigation centers around her occult knowledge and growing knowledge that something is lurking behind all veil which still eludes her. To add to that, her father's disappearance years ago still troubles her, and recent news spurs her to continue that investigation.
Simon Granger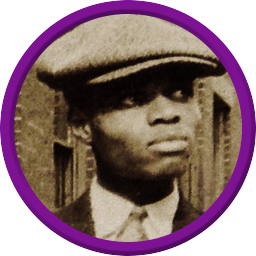 Born in 1896 on the island of Haiti, Simon "Tablette" Granger (pronounced See-Mon Gran-Jay), was drafted into rebellion service by nationalists opposed to Commander Villbrun Sam, a northern division commander. It was these troubled years where Simon came into contact with Jackson Elias, who stopped in Haiti while traveling to South America for research on a forthcoming book. The two connected and Elias gave the younger boy a glimpse of America outside of the viscious examples he'd seen on his own soil.
In service to his country, Simon continued to fight to liberate Haiti from forces foreign and domestivc who saw it as a bauble for their own advancement. With the US playing a major part in the struggle to control the island (given the perceived and real connections Germany had there), Simon took part in supplying insurgent forces with arms, intelligence, and instruction until his own forced exile. Before escaping the fighting, Simon is thrown overboard where a Cuban fishing vessel rescues him and he heads for America.
After reconnecting with Jackson Elias in 1921, he misses a planned trip to Peru, but assists him and his "Friends from Peru" recover in a Los Angeles hospital.